The Secretary General, Javier Moreno Sánchez, heads the S&D Group secretariat and is appointed by the Group's Bureau.
Main duties:
Chief advisor to the Group, the President, the Bureau and the MEPs.
Managing the secretariat – including defining the structure of the team, services to be provided and identifying staff needed – to ensure the smooth running of parliamentary business.
Preparing the annual report, which forms the basis for the Group's draft budget.
Managing the working environment and conditions for members of the secretariat, in accordance with the EU Staff Regulations.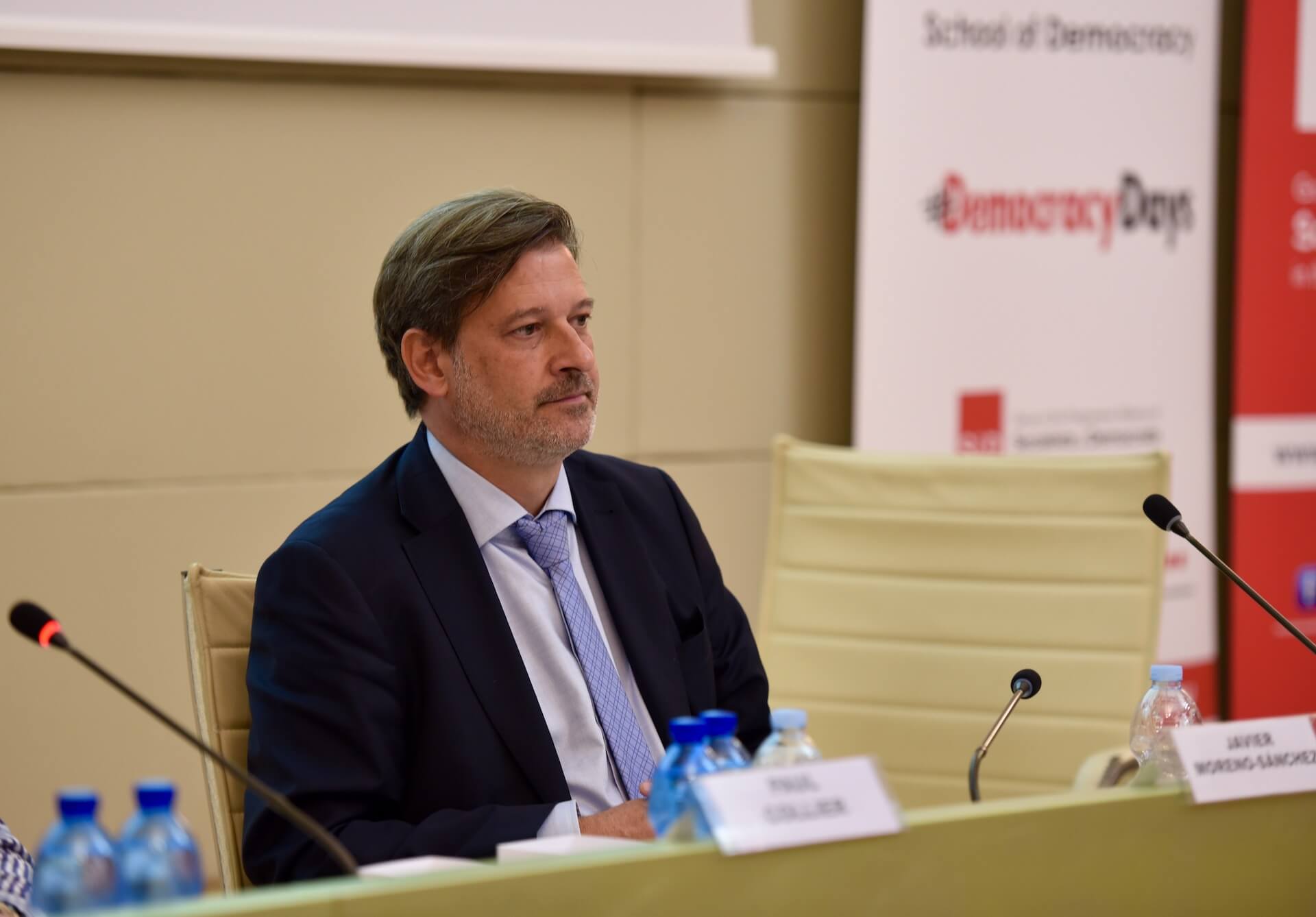 Secretary general
Javier Moreno Sánchez
Javier Moreno Sanchez, former member of the European Parliament and Secretary General of the Spanish Socialist delegation in the European Parliament (2004-2009) and member of the PSOE since 1992. He was the leader (2004-2012) of the European Federation of the PSOE (PSOE Europa). On 1 November 2014, he was appointed as Secretary General of the Group of the Progressive Alliance of Socialists & Democrats in the European Parliament.
Javier Moreno, born in Switzerland to Spanish parents now lives in Brussels with his wife and three children. In addition to his Spanish mother tongue, he is fluent in several languages, French, Italian, English and German.
Prior to his election as a member of the European Parliament in 2004, Javier Moreno had a wide experience within the European Institutions which commenced in 1991. He served as a political advisor to the party of European Socialists (1999-2002) later becoming Deputy Secretary General (2002-2004) during which period he coordinated the work of the Socialist members of the European Convention 2002-2003 led by Giuliano Amato.
Elected for the Spanish list of the Socialist Group in the European Parliament in 2004, Javier Moreno served on the Committees for International Trade and the Committee for Civil Liberties where he concentrated his work on the fight against illegal immigration. He has published various articles on issues of immigration and trade. During his mandate in the European Parliament he was also a member of the delegation for relations with Mercosur and the delegation to the Euro-Latin American Parliamentary Assembly.
Coordination "BREXIT"
(2)