S&D Group unveils 10-point plan to create seven million new jobs
The European Socialists and Democrats, the main progressive group in the European Parliament, today in Brussels unveiled an ambitious 10-point plan to create at least seven million new jobs within the next few years.
The S&D Group's 'Europe back to work' plan proposes a list of concrete actions, including €582 billion in investments in transport infrastructure, energy efficiency and renewable energy, extending the European Youth Guarantee to all unemployed workers under 30 years old, and radically cutting red tape for new businesses and patents.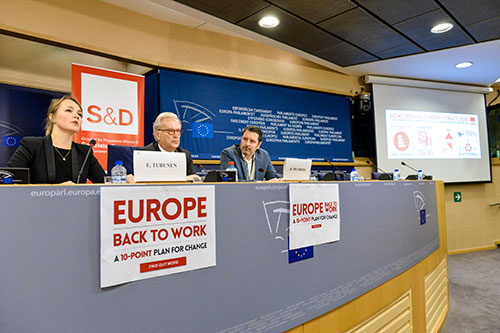 The S&D Group have launched an online campaign today and released a video featuring the European Parliament president Martin Schulz and several social-democrat prime ministers and leaders to promote the 10-point plan.
Presenting the 10-point plan, S&D Group president Hannes Swoboda said:
"Today, 27 million Europeans are unemployed and 3.5 million jobs have been lost since 2008. As a consequence of a number of political mistakes, Europe is facing the longest recession since the 1930s. And it risks being a jobless recovery.
"Young people have been hit hardest. In some countries unemployment among young people is over 50%. Europe needs a radical change of direction and new leadership, ready to make a new start, ready to make full employment the number one objective."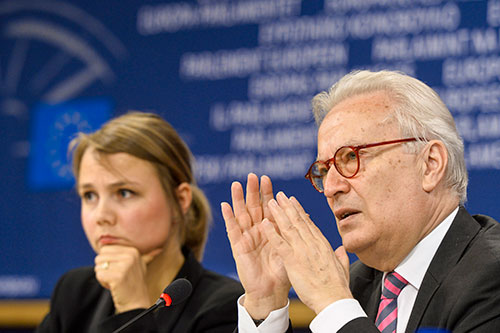 Emilie Turunen, S&D co-ordinator of the 'Europe Back to Work' plan, said:
"Our 10-point plan shows that there is an alternative to unrelenting austerity.
"By investing in infrastructure, energy efficiency and renewables we can break the vicious circle of recession and unemployment, and create a virtuous circle of jobs and growth.
"Our €582 billion investment plan can realistically create five million new jobs in the first three years. Fully implementing the EU energy efficiency plan could yield an extra two million new jobs by 2020 and cut energy bills by €1000 per household per year.
"However, fighting unemployment is not enough, we want also to create quality jobs, tackling the increase in the 'working poor' in Europe by gradually introducing national minimum wages of at least 60% of the national average."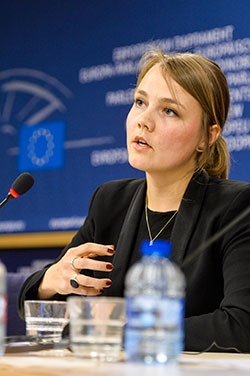 To see the entire S&D 10-point plan 'Europe Back to Work', click here  http://www.socialistsanddemocrats.eu/europe-back-to-work